Bartanica is an online shop for curious plant enthusiasts, bar-goers, and holistic healers.
Bartanica is steeped in knowledge that is often overlooked behind the modern-day cocktail bar. Most drinkers know nothing of the delicious history in their cocktail glass; a significant number of spirits, particularly bitters and liqueurs, began as medicinal preparations. Most of these spirits were formulated with not only flavor in mind, but also their potentially therapeutic effects.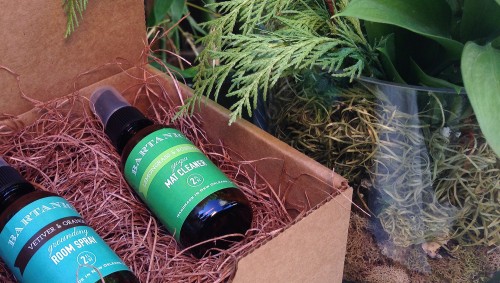 We recognize the shared connection with medicinal plants in the cocktail world. And, as is traditional in Caribbean botánicas, the uplifting, healing energies of botanicals are celebrated. Through the lens of Ayurveda, the centuries-old healing system of India, we seek out the common uses of mostly bitter herbs, roots, seeds, barks, and leaves of healing plants and present them for your exploration here.
Our focus is on freshness, seasonal availability & sustainability
Our focus is on freshness, seasonal availability and sustainability in accordance with Ayurveda, which recognizes that prana (life energy) is strongest in freshly-harvested plants. As our growers expand their fields, our raw ingredients are sourced closer and closer to our native home, New Orleans, Louisiana. It is our intention that you experience this preserved freshness in every bottle.
You'll get more great info on herbs, their uses, and recipes using Bartanica products by signing up below. Get on the list now for special weekly insights and bonuses!