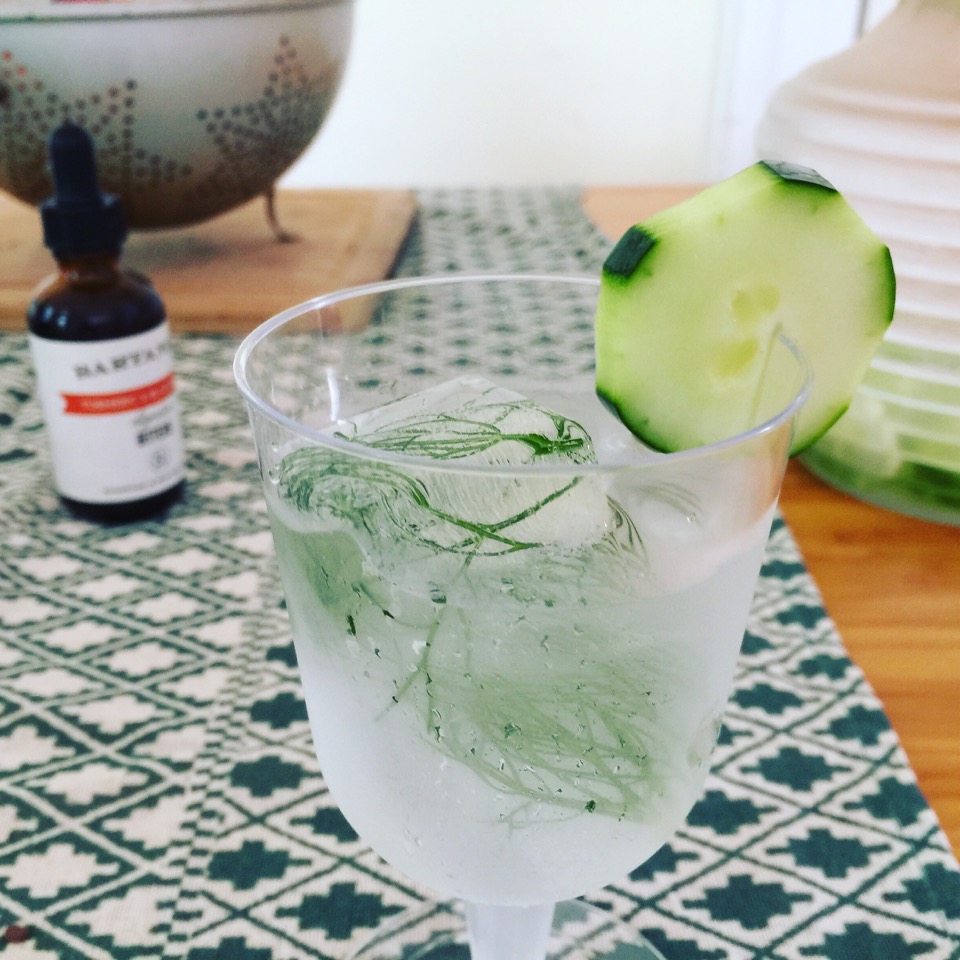 I'm so fancy….you already know….
Actually…
if you know me at all, you know I'm a pretty basic witch–
and proud of it.
I find simple pleasures to be the most satisfying. I find freshness indulgent and I crave it every day.
This drink is something I can whip up extremely quickly that provides the maximum amount of pleasure.
When it's this hot, I crave this extremely refreshing cucumber vitamin water.
Fancy fennel ice optional (honestly, who has the time?).
---
Spa Water
My answer to vitamin water without the icky store bought aftertaste and additives.
Experiment with a variety of fruits, like berries, to give your water fresh, subtle essences.
---
1 fresh cucumber, preferably local
wispy fennel top
fresh, filtered water
---
Put about 10 slices of crispy cucumber into a pitcher of water, cover and refrigerate overnight. For the fennel ice, just pinch some wispy fennel fronds off the tops of whole fennel and freeze into ice cube trays. Enjoy refreshing cold cucumber water over fancy fennel ice for days! Add a few drops of Bartanica bitters to cleanse your palate and provide even more cooling benefit.
Pinkies up!